Today we celebrate our dear Pierre Wettergren for achieving acknowledgement from Business Continuity Institute (BCI) for his longtime contributions to the BCM community.
"Pierre Wettergren has today, November 19th 2020, been recognised for his long term service to the business continuity & resilience community providing wisdom and innovative approaches over the last 20 years."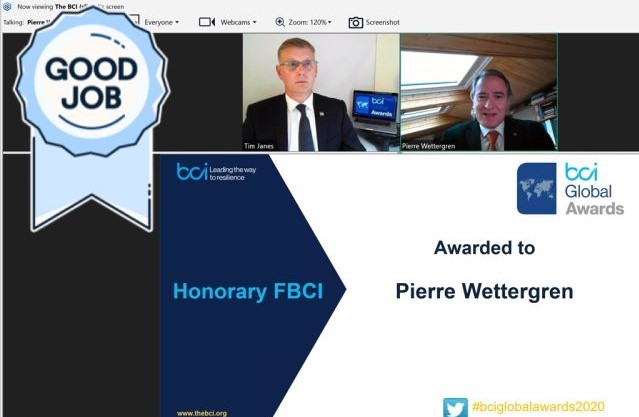 Congratulations Pierre!
We're looking forward to #ReThinkingChange together!